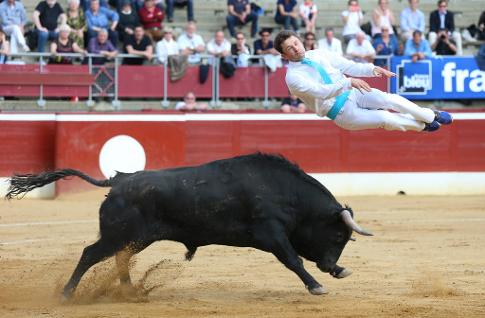 With more than 500 Bulls faced in 20+ years of career, including 250 shows in North America, 4 countries crossed, 2 continents, more than 10 bad injurys, 5 surgerys, 4 years of recovery, several participations to the biggest historic shows in France, Spain, Canada and USA, MANU LATASTE becomes the first original European & traditional Bull Jumper to work in America.
Manu Lataste isn't the only Bull Jumper in the world even the creator of the BULL LEAPING.
He is one of The BEST BULL JUMPER of the World, the most traveler, the first to enter in the rodeo industry, the co-founder of the Professional Bull Jumping Company, and the first Bull Jumper PRCA card horlder.
His talent, bravery, honesty and humility in and out the Arena are recognised all over the world.

Born in MONTFORT en CHALOSSE, Southwestern FRANCE, from a dad Beekeeper and a Mom school teacher, he grew up in a traditional education where his parents teached him all the valors of his department « LES LANDES DE GASCOGNE ».
Close of POMAREZ, France, COURSE LANDAISE Capital ( cf HISTORY ) where a part of his family grew up, he has all the cards in his hands to learn how to jump a bull and also immerse himself in all the Taurine Culture very present in the South of France and all around Spain, 1 hour south of Manu's hometown.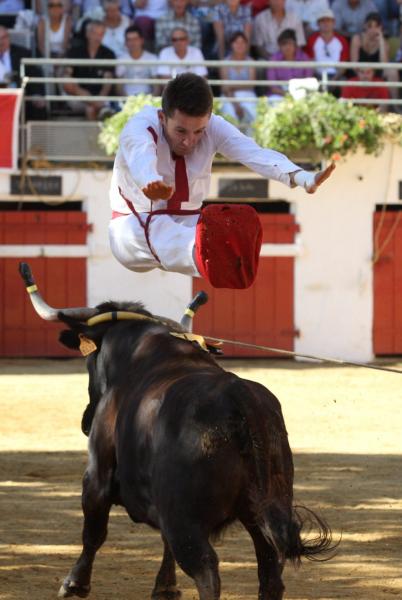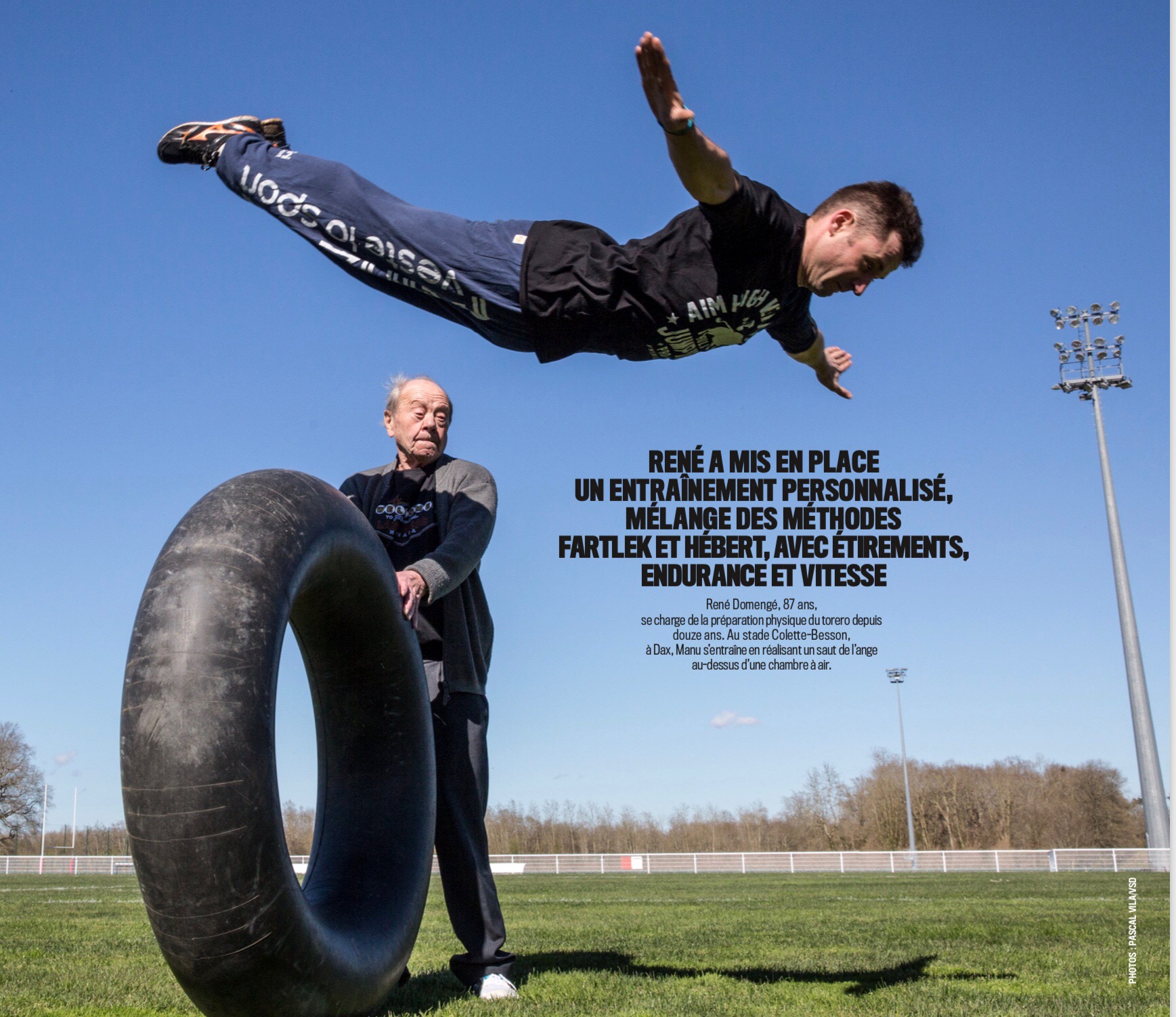 Perfecting his moves since the age of 8 years old when he started to practice Gymnastic, Manu followed all the Course Landaises in the LANDES & GERS for years and has jump anything he could find in his Parents and Grand Parents backyard what would look like a Bull.
His Trainer René, 91 years old, will train & follow him until 2016. He is still alive today.
Starting his professional career on the Year 2000, at the age of 14 years old, he immediatly joins his favorite team wath name is « THE AMERICANS » … His destiny was fullfilled.
Youngest Bull Jumper of the world until the age of 19 years old, he wins the « CHAMPIONNAT DE FRANCE DES SAUTEURS » in 2005 after already the biggest injury of his career on 2004 June the 20th … A broken Skull followed by 24 hours of COMA and a facial paralysis. 9 month of his life will be necessary for his skull recovery and 2 years for his face. He will lost the audition on one side and will never forget this violent lesson.
His come back was already a real Miracle ; his victory, a gift of Life.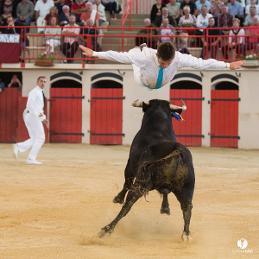 FROM POMAREZ TO LAS VEGAS !
Manu's career is colossal. His victorys talk by themselves but the comitys will remember his bravery everywhere he jumps.
His way to read & understand the Bull is uncomparable at this point.
After his first jumps in POMAREZ, the Course Landaise Temple in February 2000, Manu will realise 40 shows the same year for the Team DAL, including 15 in Spain ! His career with his Boss Michel Agruna was already international. He will stay 15 years with this arena glory where he will learn all his fabulous knowledge and perfect his future act.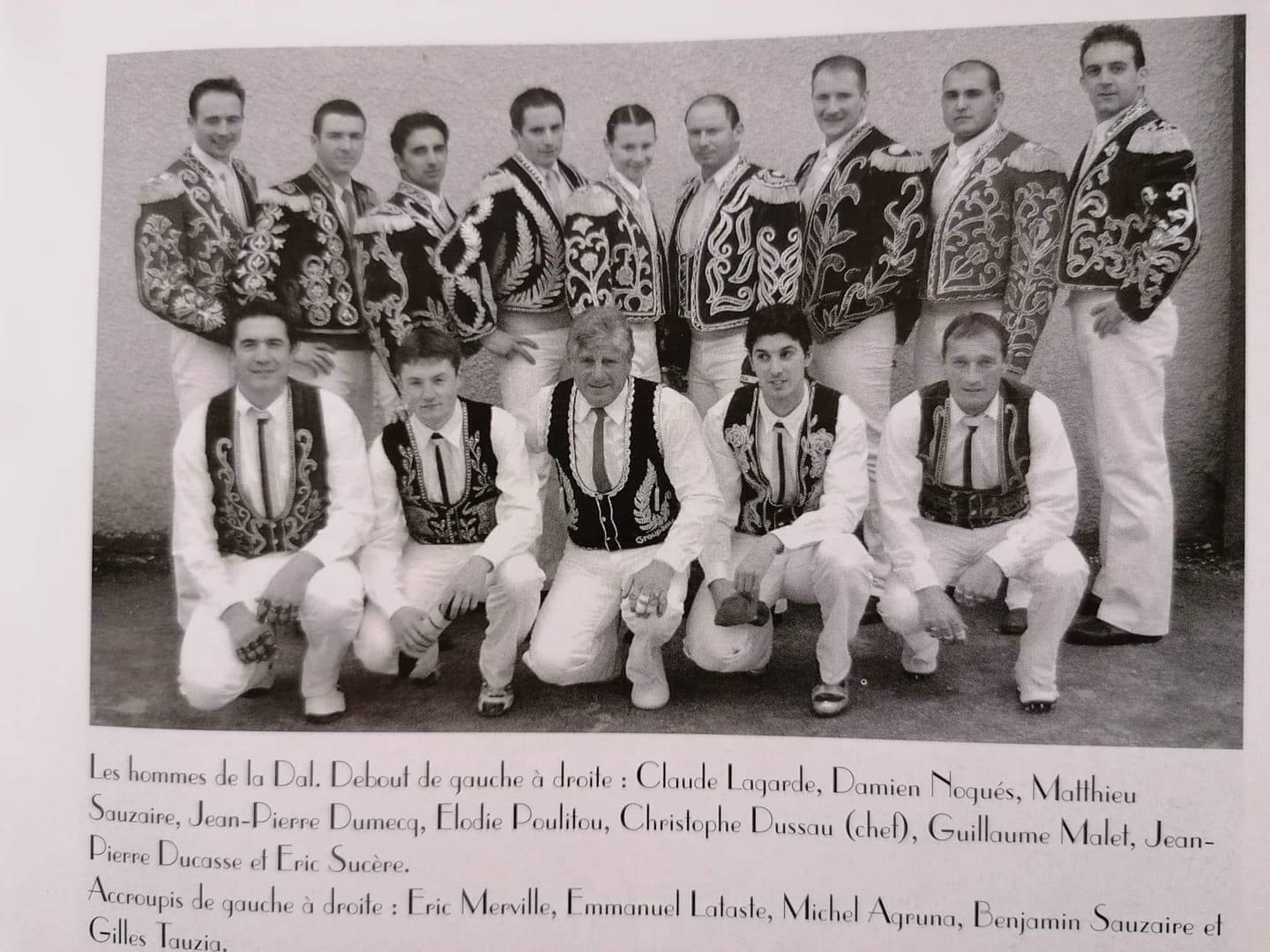 Victorys and injuries could be the title of his future book. Manu will live many success followed by some of the biggest injuries happened in the Fighting Bulls industry.
Too many risk missed to kill him and his scars will always be hard lessons to build the stronger men he his today.
From Pomarez to Samadet, Mont de Marsan, Dax and many other places in France, also Pamplona, Zaragoza, Castellon, Alfaro or Valtierra, in Spain every producers, comitys and crowds will remember the « Manu's Touch » already very special …
His first apparition in CANADA, in Saint Tite, Québec in 2013 will be a page of story by itself. Without any garanty or insurance, Manu will followed this voice in his head what still motivate him today and leave France to jump 2 old Mexican Bulls in an historic mud. FWST will produce him every year until 2021.
That success will bring him back the next year and project him to RENO, Nevada 2015.
In the « little VEGAS », his success will stay unbelievable and the Legendary COTTON ROSSER will bring him back for his full 2016 Fying U Rodeo Season. The Reno Rodeo will produce him 5 years on a roll.
Manu has a huge respect for all the Rosser's family and will never forget they helped him to start a new page of his career in America.
His best memory will probably stay also the TOP moment of his career … to be, for some seconds in his life, the official Specialty Act of the 2018 WRANGLER NATIONAL FINALS RODEO … 2 Jumps on the Top of the Rodeo industry will bring him to the Top level of his art and give him the credibility he deserveded.
From California to Texas, Manu has already write wonderful pages of his story and can't wait to write many more pages of Rodeo's historys !
*We invite you to read our « HISTORY » page to discover how long and exciting are the 3400 years of story between the first Jump over a venerate Fighting Bull in GREECE, the Course Landaise story, and the PROFESSIONAL BULL JUMPING SPECIATY ACT presented by Manu today.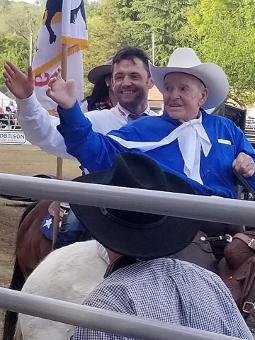 Manu with the Legendary COTTON ROSSER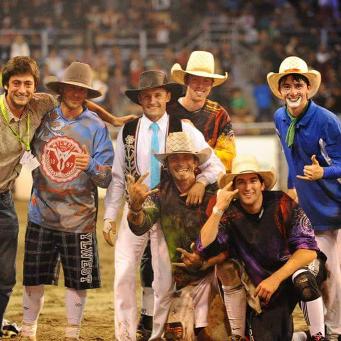 First apparition in CANADA, in Saint Tite, Québec in 2013.
© Copyright pro bull jumping